About Custom Acne Facial (acne) Treatment
Facials are intended to cleanse the skin and improve its overall appearance. An acne facial includes a series of treatments specifically for people with acne-prone skin to minimize breakouts. It strips away the upper dead skin layer and speeds up skin turnover, resulting in cleared and unclogged pores. Acne facial treatment is entirely safe for non-inflammatory acne; however, it's not the best choice for people with inflamed pimples or zits. At Illumin8skin, we offer a custom acne facial to address each individual's skin problems at its core. Schedule a consultation with our experts today!
A gentle facial given by one of our skilled aestheticians can aid people with mild, non-inflammatory acne. The events involved in our acne treatment service include cleansing, unclogging pores, manually extracting white and blackheads, and eliminating acne-causing germs, which reduce oil production, calm skin irritation, and rehydrate dry skin. Our acne facial can give you smoother, healthier skin with reduced redness and zits. It's a perfect choice for people who face occasional breakouts. Get glowing and acne-free skin – Contact Illumin8skin for professional acne facials.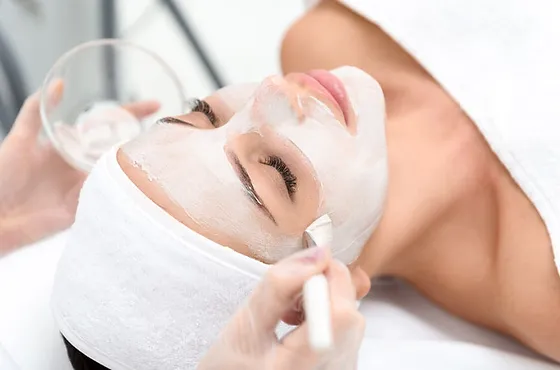 At Illumin8skin, we offer the best acne facial using professional-grade skin care products – customized per your skin type and severity of acne. However, below are the general steps that are a part of each of our treatments.