About Microdermabrasion (facials) & How It Works
Facial Microdermabrasion is a non-invasive skin exfoliation and rejuvenation treatment that treats age spots, hyperpigmentation, wrinkles, fine lines, sun-damaged skin, and skin discoloration. It is a less aggressive technique than Dermabrasion, with minimal side effects and downtime. The treatment lasts only about 30 minutes and reveals noticeable results in two to three sessions. At Illumin8skin, we are equipped with the latest tools and expert aestheticians to help you achieve your desired skin goals. Consult us to know the cost of Microdermabrasion and more!
During Microdermabrasion, a machine applies a slightly rough applicator tip (either consisting of microscopic rough particles or a diamond tip) to the skin's surface on the face or neck. The minimally abrasive tool gently removes the thicker, uneven, uppermost layer of skin, revealing a smoother and more radiant skin texture. This treatment helps thicken the collagen protein in your skin, significantly reducing signs of aging and other skin concerns. The technique is painless and may require multiple sessions to get the desired results. Contact Illumin8skin to know the Microdermabrasion cost and a customized treatment plan.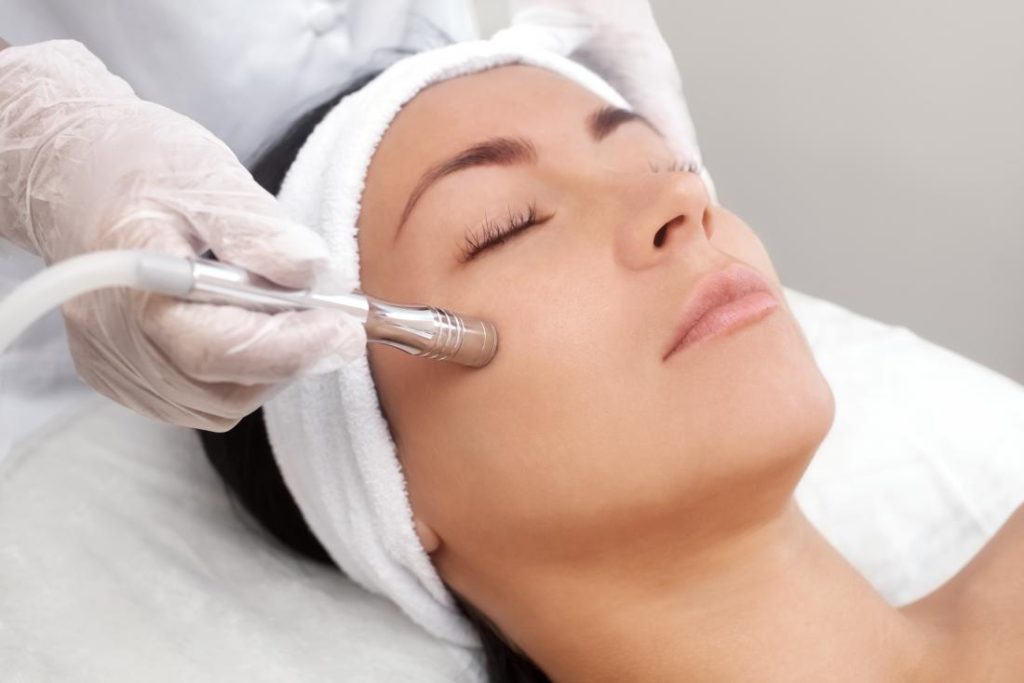 At Illumin8skin, we tailor the Microdermabrasion facial treatment plan according to your skin type and goals. Below is a breakdown of the process we follow for the Microdermabrasion facial treatment.