About Dermaplaning (facials)
Dermaplaning is a cosmetic procedure that rejuvenates the skin by eradicating the uppermost layer of dead skin cells with the help of an exfoliating blade. Facial Dermaplaning makes the skin's surface smooth, supple, and youthful. The treatment effectively minimizes fine lines, wrinkles, uneven skin, acne scars, and even the peach fuzz on your face. Reveal smoother, firmer, and healthier skin – Consult the aestheticians at Illumin8skin! Contact us to know the Dermaplaning cost and treatment plan.
The Dermaplaning service is ideal for all skin types, excluding the ones with active acne. It is a highly effective yet safe process where a surgical blade gently skims the top dead skin cell layer and vellus hair. Dermaplane is also used to treat hyperpigmentation and skin damage caused by sun exposure. The Dermaplane facial leaves flawlessly smooth skin behind, great for makeup to glide on seamlessly or prep skin for a special event. Avail of all the amazing benefits of Dermaplaning by reaching out to Illumin8skin.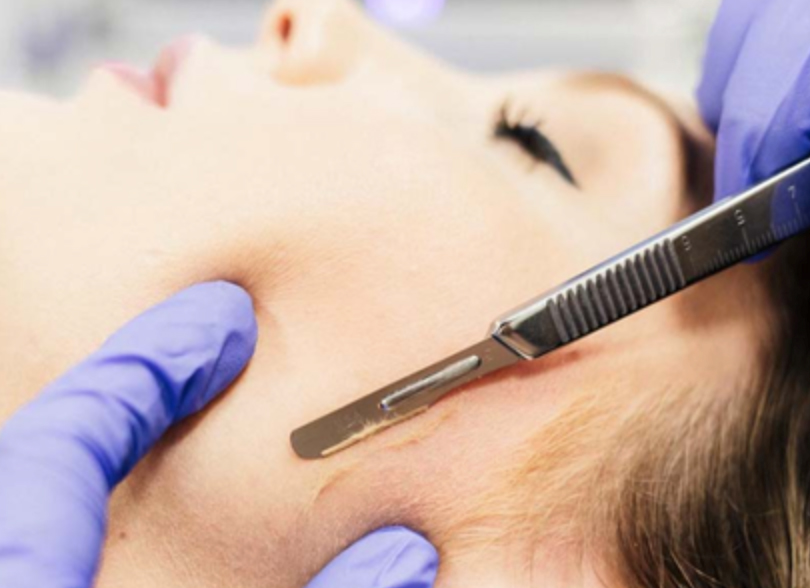 The Dermaplane treatment takes about 30 minutes and is divided into three simple stages. Here's how the process works.